Pre-Decision
When a student determines which program they would like to apply for, they will need to complete their application's pre-decision portion. This information will determine a student's eligibility for their desired program and prepare them for the Study Abroad experience.
When you enter your application, you will see something like this: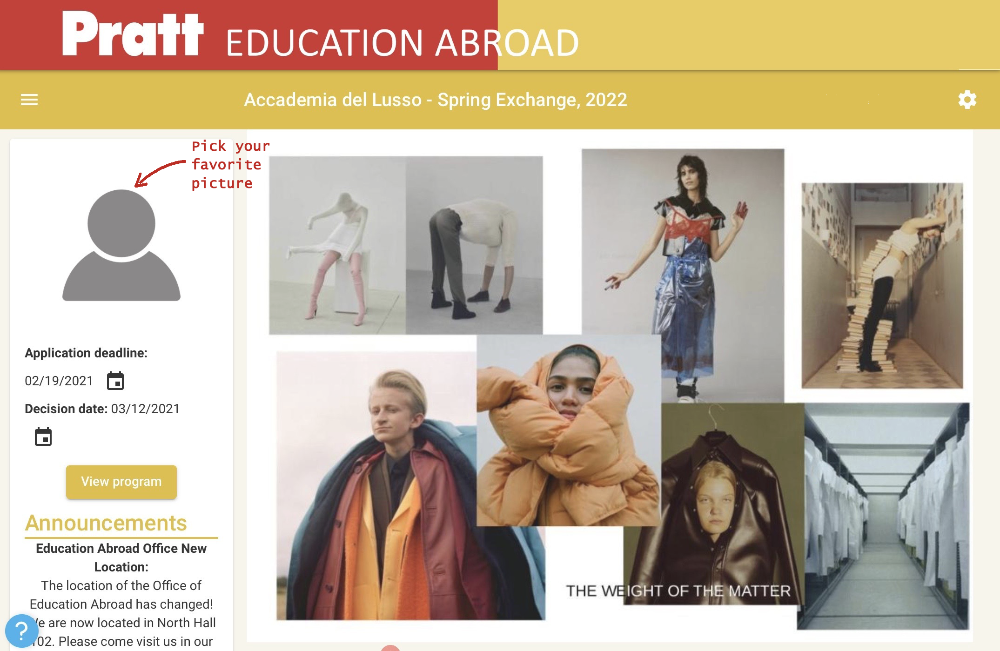 Here you can add your favorite profile picture and begin your application!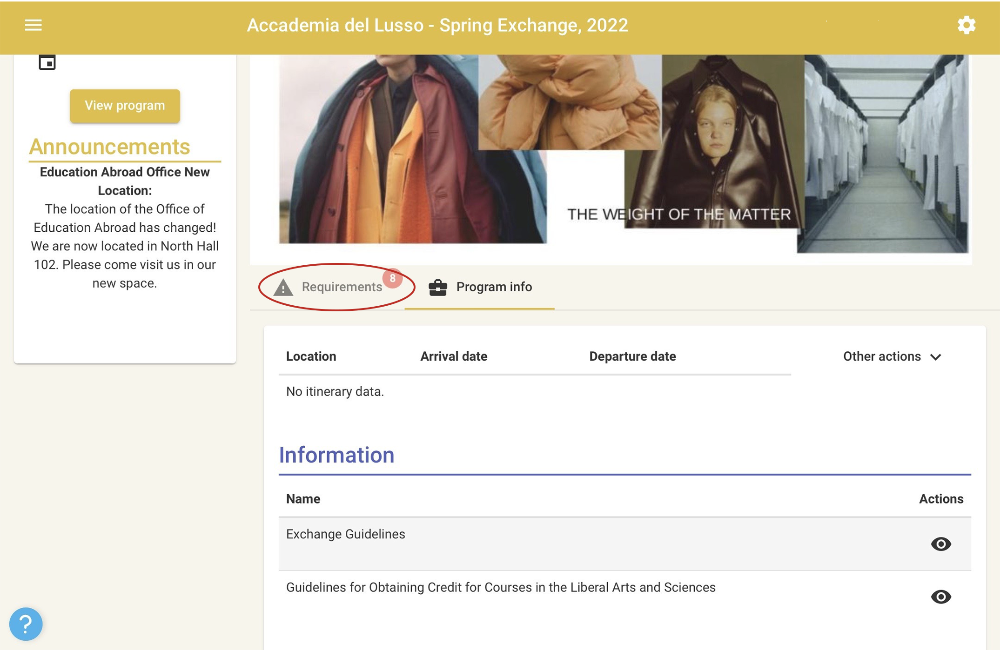 The following are the requirements for your study abroad application:

1) Advisement meeting with a member of the study abroad staff. You can book an appointment here.

2) Statement of Interest:
No longer than 500 words
Shows interest in that country, course of study

3) Unofficial transcript:
For unofficial transcripts, students can download those through OnePratt -> Self Service -> Academics -> Unofficial transcript

4) Selection of 2 alternative programs

5) Eligibility Confirmation from Academic Advisor
In this meeting, you mainly let your academic advisor know of your intention to study abroad so you can plan your credit load accordingly to stay on track to graduate. This is a form only available to your advisor!

6) Portfolio upload:
No larger than 5MB if it's a pdf or a link to your portfolio. If it's a link then you need to make sure it's open access.

7) Portfolio Review Form (filled out with your academic advisor AFTER applications have closed)
Set up a meeting with your major department chair, assistant chair, or designated coordinator (see contact information here). They'll advise you on improving your portfolio for the host school application. See the form below: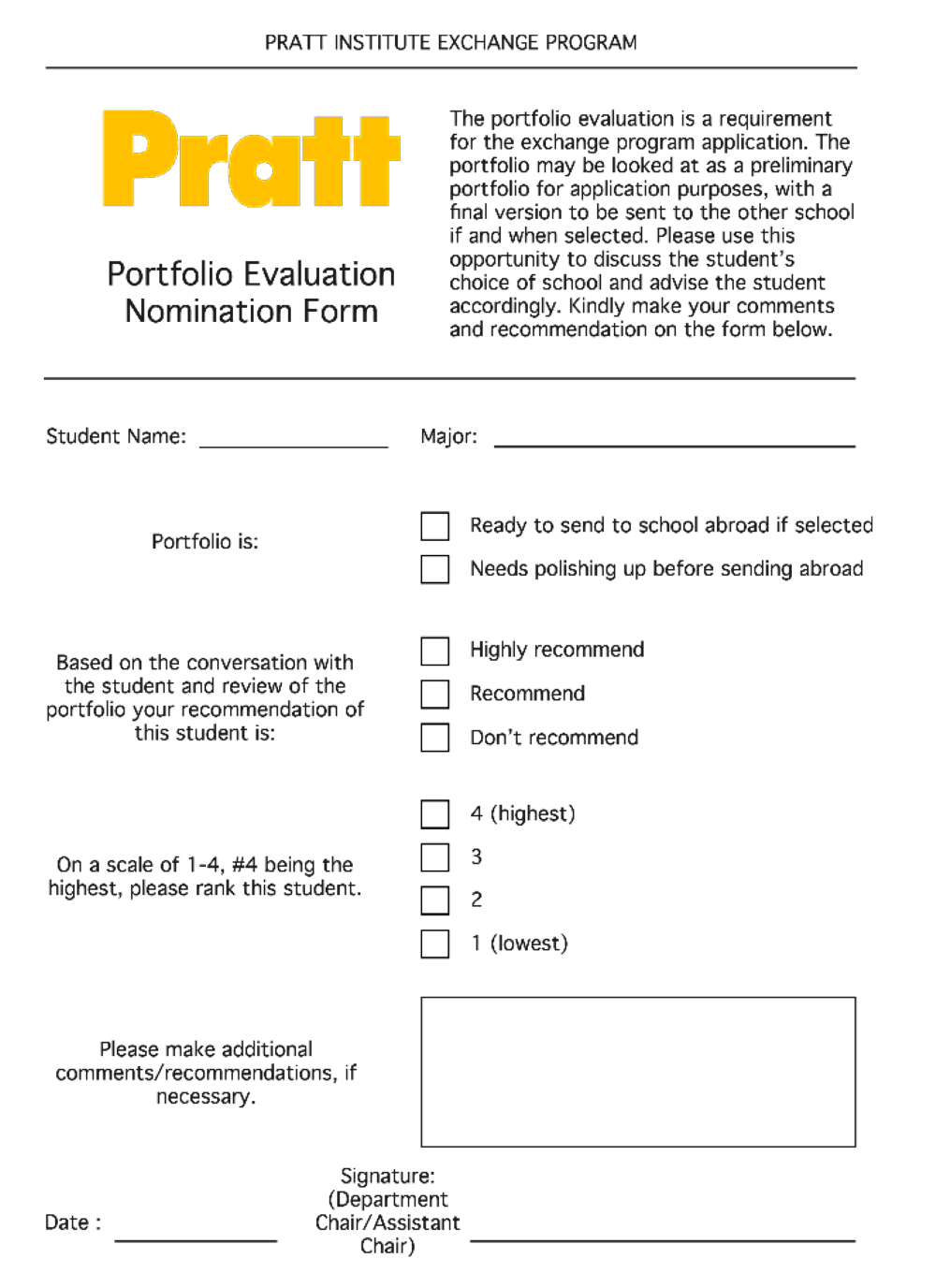 *You can save to finish later or submit for review. This document is not considered complete and cannot be reviewed until you click Submit to finalize your responses.