Pre-Decision
When a student determines which program they would like to apply for, they will need to complete the
pre-decision
portion of their application. This information will determine a student's eligibility for their desired program and will prepare them for the
Study Abroad
experience.
Learning Content
1. Click on each document to view, read, and mark as having been read. These documents will not be considered received unless you confirm them as read.

2. You can still view the documents after reading them.

3. When all of the documents have been read, they will be identified with a checkmark as received. If not all of your documents are checked, the application will not be finished.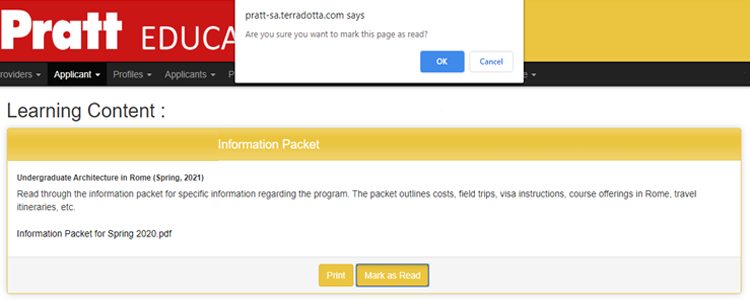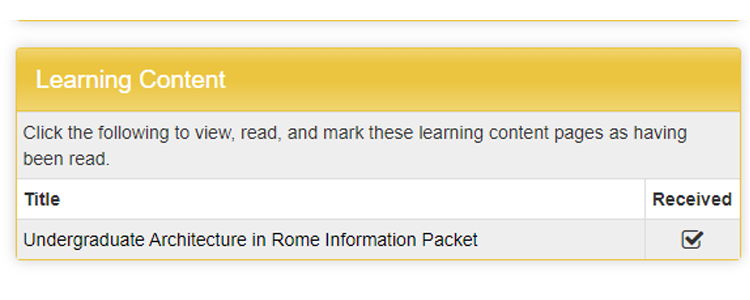 Signature Documents
4. You will be asked to digitally sign documents for the release of personal information to be accessed and reviewed by the Director of Education Abroad and the appropriate administrative professionals at Pratt Institute.
a. The academic advising office must sign off on your eligibility for studying abroad. This step must be completed before being nominated for semester-long programs. Print the form provided in the content and have it completed by your academic advisor in Myrtle Hall. This is to be submitted in physical form to the Office of Education Abroad in North Hall 205 or your academic department can send it to us to our email
studyabroad@pratt.edu
.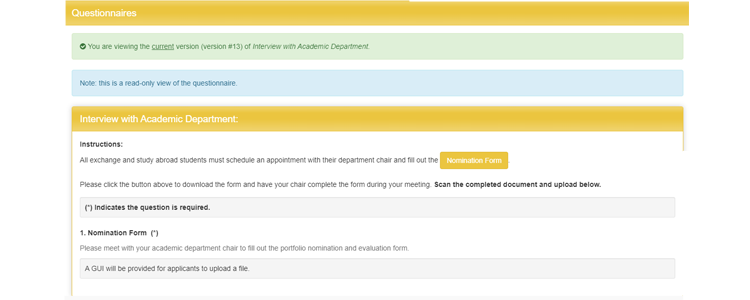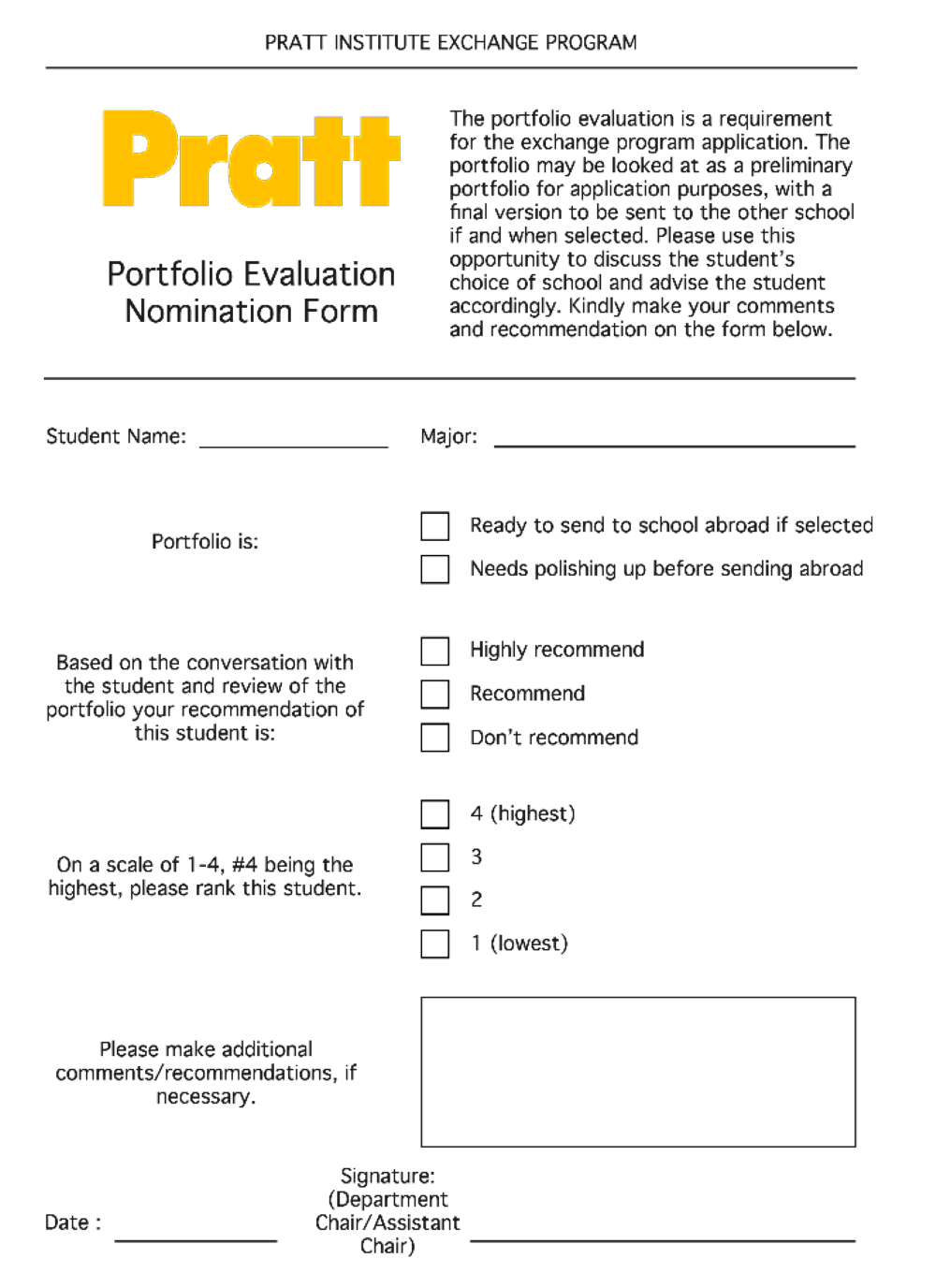 Recommendations

5. Provide one letter of recommendation from a Pratt faculty member.
a. Print the form provided in the content and hand over to the faculty. Have it returned in a sealed envelope to the Office of Education Abroad in North Hall 102.
b. Sent the link to your professor through this website and he/she will be able to fill in all the information.
c. Ask your professor for a letter of recommendation and she/he can send it to
studyabroad@pratt.edu
email when complete it.
Application Questionnaire
6. Semester-long Program Selection
a. You've already selected your first choice school by creating the application. You will be asked to select your next three choices, totaling four programs. In case you don't get accepted to the first choice, you'll have three more options. Keep in mind that you will only be nominated for one semester-long program.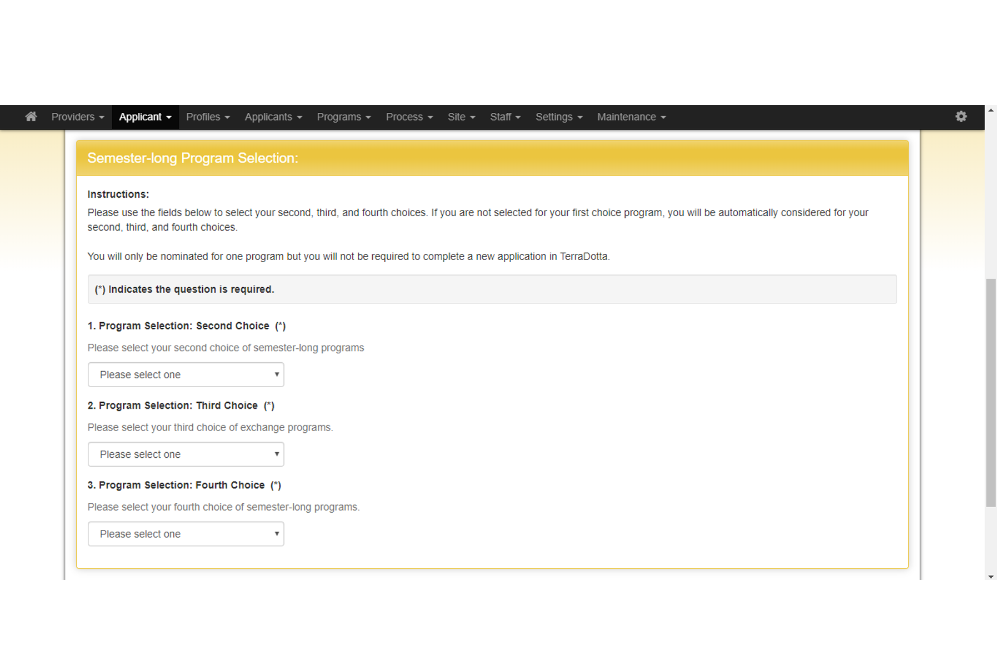 7. Portfolio Upload
a. Submit a portfolio for review by uploading it in PDF format to the form or submitting a link to your online portfolio.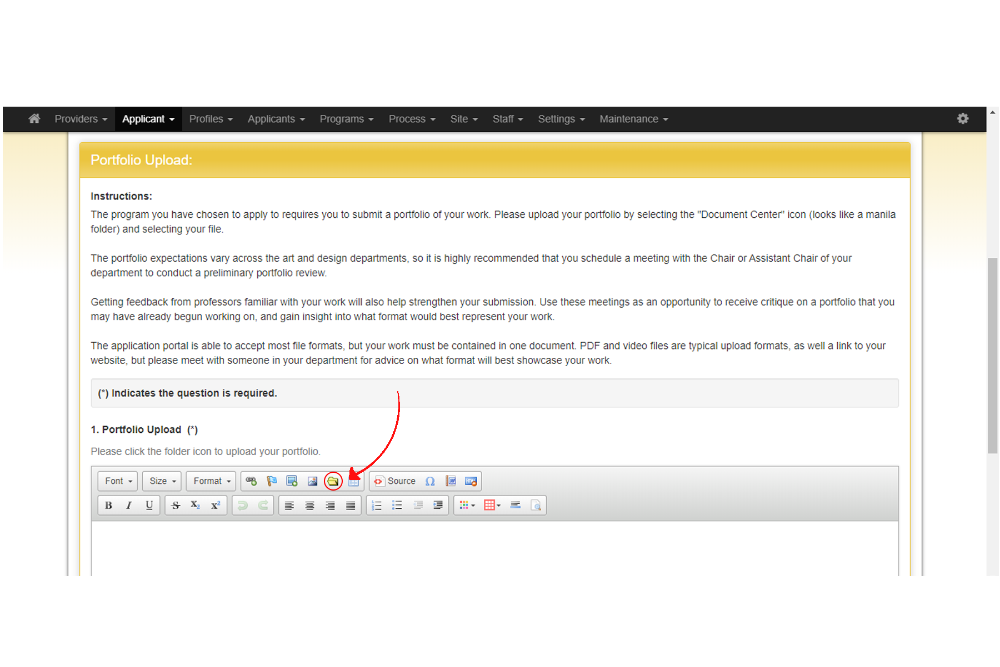 8. Statement of Interest
a. Outline your interest in 1-2 pages about why you should be nominated to
study abroad
with Pratt. Include your motivation and what you plan on learning from the program.
b. These essays are important to your application and are used as part of the nomination process. Programs require the following questions based on your interest.
i. Describe your prior travel experience.
ii. Describe your reasons for wanting to participate in the Pratt
Study Abroad
Program.
c. Include motivations, educational and career goals, artistic influence of program, desired accomplishments when abroad, examples of how you work independently, etc.
iii. Why do you want to study at the school(s) you have chosen?
d. Use your research for each school.
iv. How serious are you about attending your second and third choice schools other than your number one choice?

9. Transcript Upload
a. Upload a copy of your most recent unofficial transcript from Pratt. You may download your unofficial transcript as a pdf and upload it using the "Document Center" upload icon or copy and paste.

This is what your profile page will look like. All documents should be checked as "Received" by the deadline of the application. Review the "Announcements" about information sessions, deadlines, important updates, and more information regarding
study abroad
. You can log in at any time to access this information.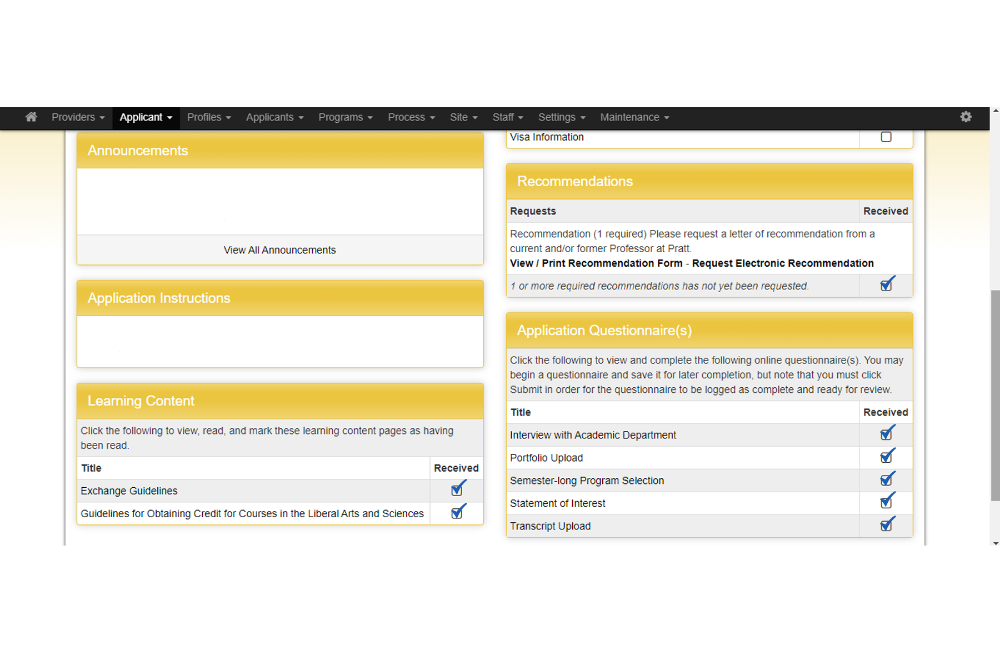 *You can save to finish later or submit for review. This document is not considered complete and cannot be reviewed until you click Submit to finalize your responses.